http://snapvoip.blogspot.com/
Incredible PBX 12 for Ubuntu from PIAF is swinging along nicely. WardMundy and the team seems to have hit the success with the Asterisk, FreePBX and Ubuntu combination. Many long time users of PIAF are testing it and so far have garnered positive response. One exception is IPv6. That seems needing some more work.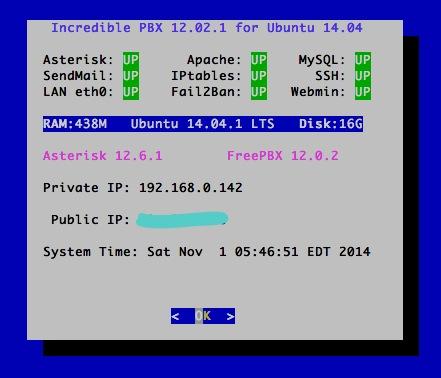 If you did not know what Incredible PBX is visit PIAF and get to know. If it fits you bill, download and test. Also join the forum and let WardMundy know how it is going and if you have any suggestions.
Incredible PBX is a secure and feature-rich implementation of the terrific Asterisk® PBX. By rethinking the PBX security model from the ground up, Incredible PBX was engineered to provide rock-solid security while delivering the most comprehensive collection of Asterisk utilities available on the planet including free calling in the U.S. and Canada courtesy of Google Voice.